Police get help from anti-theft bike group
Published: 22 August 2019
Updated: 22 August 2019
The police work with Biker Biker in some cases
Frontline police officers have called on local volunteer groups to help recover stolen motorcycles and scooters and then to return them to their rightful owners. Under a new arrangement, if a police force hears of a stolen bike that's been abandoned but don't have the resources to send an officer, they will ring an organisation like London-based Biker Biker to recover the machine.
"We go and get the bike and then call 101 to let the police know," Shane from Biker Biker told MCN. "Then the police call the rightful owner and ask them if they want us to return their bike free of charge.
"It's great because it frees up officers to go and do other things. You don't want the police standing around for an hour waiting for a vehicle recovery when we could be doing it.
"At the moment it's the officers on the front line who usually call us. I think the top brass are still a bit unsure when they see the skull bandanas and baseball caps that some of us wear. But we are strictly no-chasing, no-hands-on and that's why these officers know they can work with us."
Biker Biker began recovering stolen bikes 10 years ago but only started publicising their activity last year. There are 19 bike groups spread across the UK from Scotland, to Brighton and across to Wales, who are trying to track down stolen bikes and raise awareness of motorcycle theft.
"We broadcast via Facebook Live because we don't want anyone to think we've edited the footage to make it seem like we are doing more than we are or hide anything," Shane added.
"We're not a business, we're not a charity - we survive by putting our hands in our own pockets and with what money the public gives us when we have funding drives. We've got a GoFundMe going on at the moment which we want to use to get a van for our vehicle recovery patrols.
"For me, the best result is when we recover someone's bike and they've bought it with their savings and can only afford third party insurance. They're so happy to get it back and I absolutely love that, that's what it's about."
For some frontline police, using an organisation like Biker Biker is invaluable. "Biker Biker are becoming a more valuable asset every day," said PC Lawrence from the Met Police.
"They are saving hours and hours of police time by locating and collecting lost or stolen bikes and quickly restoring them to their owners. This prevents them being re-used to commit crime or being further damaged or torched.
"There are often situations where Police, Biker Biker or the public locate a stolen bike and for whatever reason recovery by police is not possible. Everyone benefits since they provide this service for free. Unfortunately, Biker Biker have been labelled in the past as vigilantes.
"This is mainly because they keep their identity secret by covering their faces in videos they post online and many people seem to think they are doing this to avoid being recognised by police. But on the contrary they do this because they sometimes upset the criminals by taking away their means to commit further crime and are concerned that the criminals may seek retribution.
"It is a difficult situation and the police obviously don't recommend that anyone should put themselves or others at risk of harm. By working with the police each situation can be risk assessed. The situation is obviously very different if the criminals are present or the bike is on the move. Clearly in these circumstances the only option is to call the police immediately."
More from MCN
---

Biker Biker recover hundreds of stolen motorbikes
First published - 09/05/19
Anti-theft volunteer group Biker Biker have stepped up their patrol and recovery work, returning bikes to their rightful owners completely free of charge. Working with Knights Recovery, a Kent-based independent recovery service, Biker Biker have saved hundreds of owners hefty official fees.
If you have a bike stolen and the police recover it for you, they charge £150 plus £10 per day storage – something Biker Biker feel is wrong. "Doing these free recoveries is so important to us," says Shane, Biker Biker's founder. "We are bikers at the end of the day and just want to see people reunited with their pride and joy."
Since MCN last went out on an anti-theft patrol with Biker Biker, even catching some thieves red handed, the group have upped their recoveries considerably and now average two a week. The money to support the group and their recoveries comes from fund raising at biker events.
They have also increased their proactive work, attending BSB meets, the Southend Shakedown and the 1066 run to help raises awareness of their work. The group also hand out advice to fellow bikers about a range of theft deterrents they say really work.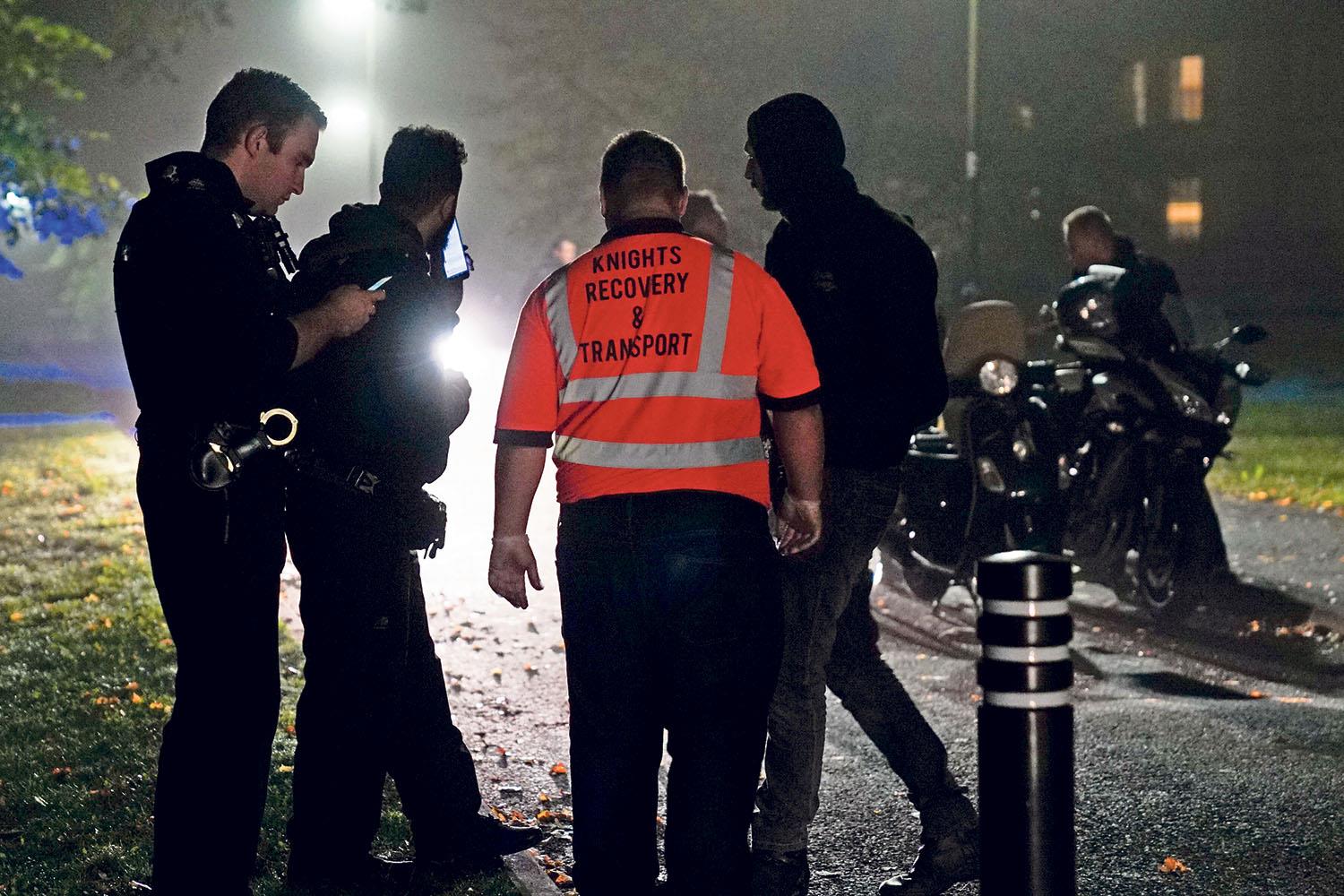 "The police have been very supportive of what we do," adds Shane. "There's a few people out there now setting up similar things but they're not doing it properly. We're completely above board. The best thing that these people could do is come out with us to increase our support."
One of their most recent recoveries was a custom painted Ducati Multistrada 1000, which was stolen last year. The owner had rebuilt it with this father and spent considerable time and money adding the tricolore paintscheme.
After discovering the bike, Biker Biker took the machine back and with the help of the Met Police reunited it with the owner. In an amazing twist, Biker Biker found a member of one of the notorious 'biketaker' gangs attempting to sell the machine soon after, suggesting any longer and it would have been gone forever.
---

MCN meets Biker Biker for anti-theft patrol
First published - 24/10/18
The motorcycle crime spree in London has led some bikers to take things into their own hands. One such group is Biker Biker, who invited MCN to one of their anti-theft patrols to show what goes on.
No option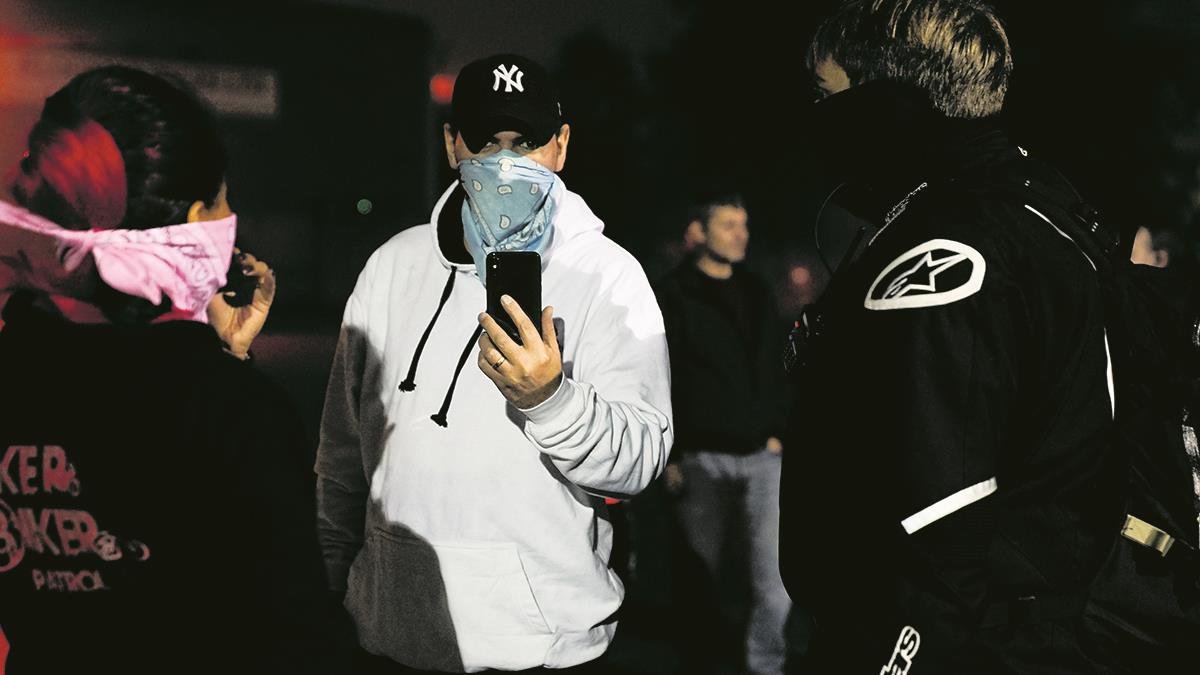 "I've had three Gixxers nicked," says Shane, Biker Biker founder. "I wanted to do something other people aren't. At first it was just me and the wife going around looking for stolen bikes but soon people saw what we did, liked it and wanted to join in."
One of those is Elliot. "I found these guys and just joined in. It's so rare to find a group of people doing something for the community for absolutely nothing."
Before heading out Shane briefs us on the do's and don'ts (basically, respect the law) and we head into the night. I was expecting a quiet few hours but within minutes we're chasing down a pair of bike thieves.
Over in a flash
Two lads on a smashed-up scooter with no lights or numberplate come flying towards us on the pavement. A few U-turns later and the chase is on. We head towards a housing estate and a couple of guys try to box them in. Things get heated as we close in, legs kicking out wildly. Omar reaches out and everyone comes clattering to the ground. Within seconds the two lads have darted in opposing directions never to be seen again.
The police arrive a few minutes later and secure the bike, plus a helmet that one dropped. They're appreciative of the efforts but it's clear questions remain about 'gangs of vigilantes' on the streets.
"We get that all the time," says Shane. "Less now because people know we're not going to kick people's heads in. We're there as a deterrent to would-be bike thieves. If we do come across anyone, we just phone the police.
"We root out people looking for a fight," adds Elliot. "We've had a couple show up who gave off the wrong signals so we didn't bring them along again. We don't want anything to do with that."
Light on the horizon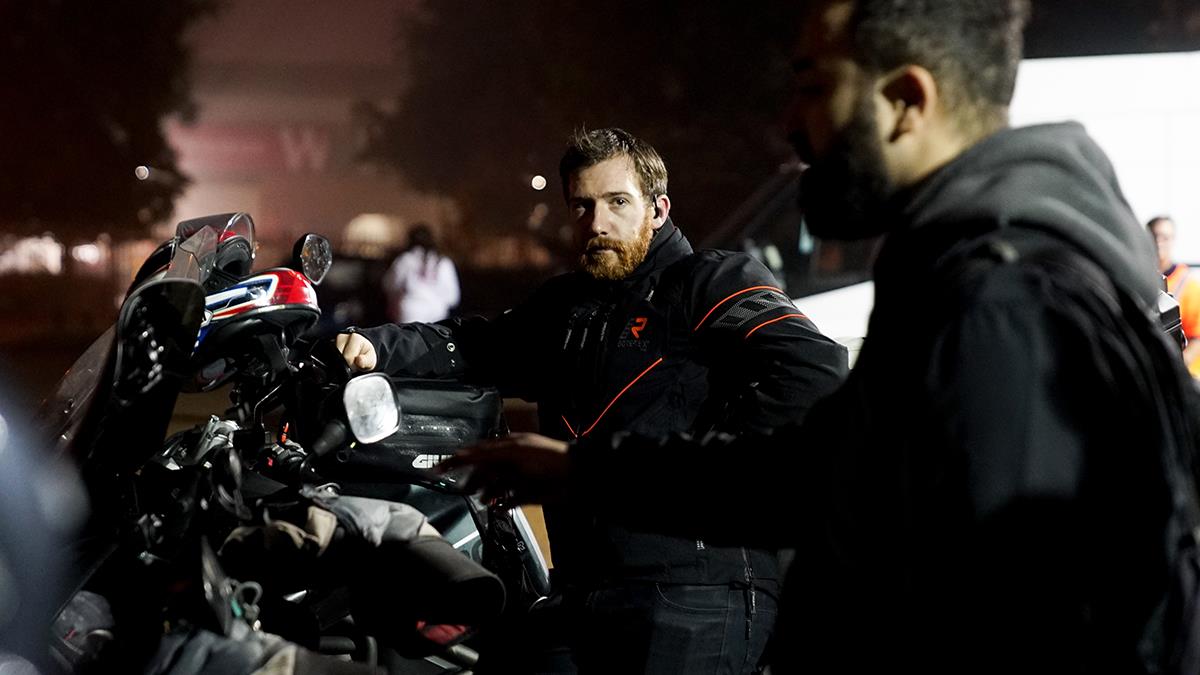 Statements taken we return to the road but it's quiet. Thieves tend to keep their heads down once they know the group are in the area.
"We're heading in the right direction with DNA spray etc," says Elliot. "Problem is I don't think there's the political will or the funding to solve it.
"But if we all come together as a community we can tackle this," adds Shane. "Bikers have always stuck together and that's what we need to do now."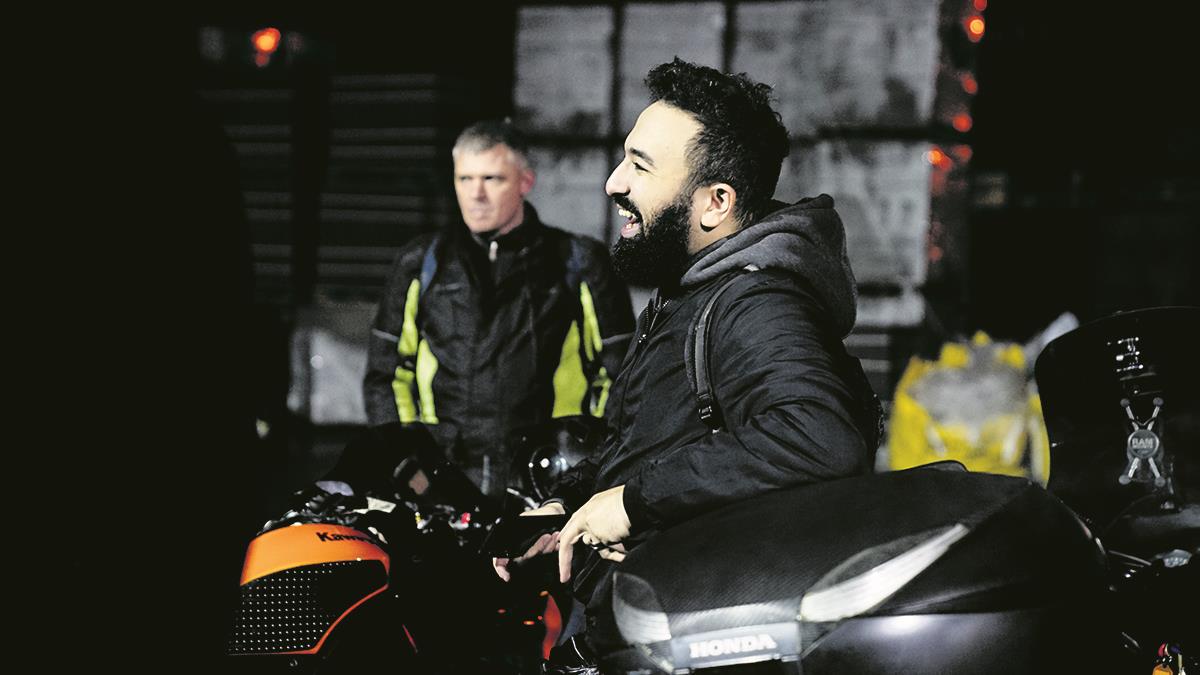 "I have been knifed in the hand. I've been kicked off my bike. I've been chased. For me, stopping a bike thief is closure. I've even been attacked on the A40 at 40mph. They could've killed me.
"What annoys me most is that that's someone's bike right there. Someone goes to work on that, or they use it for deliveries. It's like nicking tools out of a van; you're taking someone's livelihood. The person who owned that is probably wondering how they're going to pay their rent.
"I speak to these guys on Instagram. They've no remorse. They taunt me, send me death threats. 'You won't catch us,' etc. I try to get through to them on a human level that they're ruining people's lives but they enjoy the thrill of it."