Triumph Bonneville bikes for sale
With over 100 Triumph Bonneville bikes available, we pride ourselves in having the best variety of bikes for sale across the UK.
Latest second hand Triumph Bonneville bikes for sale:
Triumph Bonneville Bobber Black
£7,499
Sold by Norfolk Triumph
Triumph Bonneville 900 (2015)
£5,799
Triumph Bonneville T120
£7,695
2018 18 Reg, 13,938 miles, Black
Read Triumph Reviews Below:
Triumph Bonneville Bobber Black
"Triumph's Bobber gains a moody look and fat 16-inch front tyre"
Triumph Speedmaster 1200
"Triumph's latest Bonneville custom is desirable, practical and cool"
Triumph Bonneville T100
"Easy on the eye and wallet, Triumph's small"
The current Triumph Bonneville is in fact a modern classic, and the third iteration of a bike whose history stretches all the way back to 1959. The original Bonneville was produced until 1983, when Triumph went into receivership.
Between 1985 and 1988, a final wave of original Bonnies were produced when the new owner of Triumph, John Bloor, licensed a company called Racing Spares to manufacture the T140 Bonneville using plenty of German and Italian component parts.
Production of the modern Bonneville range began in 2000 with an all new and modernised bike which retains the retro styling of its predecessors.
There are now several varieties of the Bonneville, which takes its name from the famous Bonneville Salt Flats in America, including the 900, T100 and T120.
Other famous models include the Bobber and the Speedmaster. They are all based around a parallel twin (of various sizes) and share a laid-back attitude and stylish, retro looks.
Triumph Bonneville rivals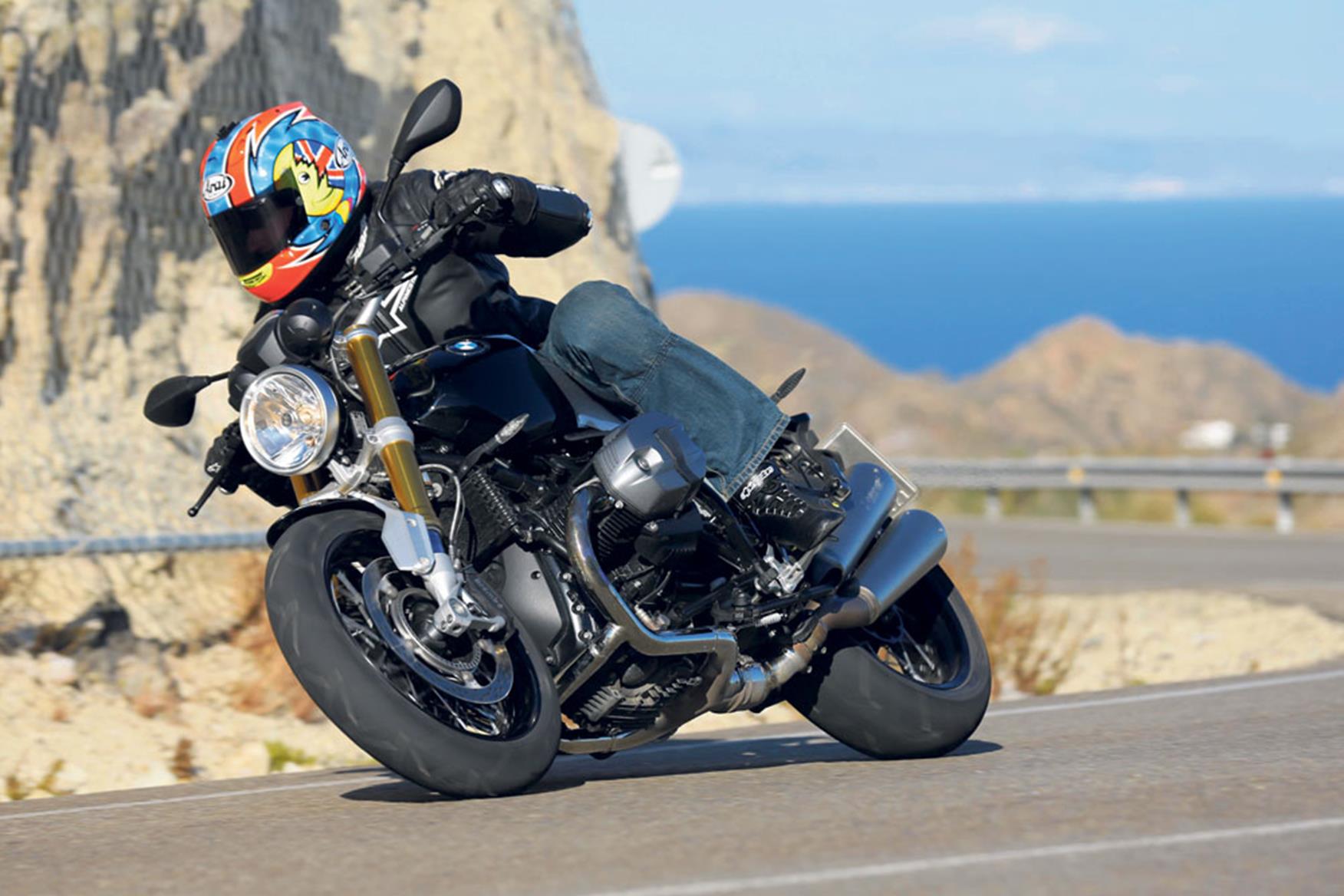 The retro market is enjoying a bit of a purple patch at the moment and there's a few options around for the Bonneville to fend off, depending on the version you've chosen.
The BMW R nineT, Moto Guzzi V7 and the Norton Commando are the main competition, but there's also several scrambler ranges to contend with and not to mention Japanese manufacturers putting out retro-infused bikes like the Suzuki SV650X and the Honda CB1100. Anyone who likes the style and idea of a Bonneville but wants more performance would be interested in these.
In the case of the Triumph Bonneville America and Bobber ranges, there are plenty of other bikes to consider. Traditional rivals come from Harley-Davidson and Indian, but there are Cruiser rivals available from the Japanese manufacturers too.